What is an esthetician? What services or treatments do they provide? Where can I find them? Spelled both ways, Aesthetician or Esthetician they mean the same thing. A professional that works in skincare and beauty. If you find yourself wanting to treat yourself for relaxation or have skin concerns that you want to improve they are a great asset toward your skin goals. If you're new to the skincare world you should seek one out for their guidance! If your interested in this career path continue on reading. This will help with understanding what your options are if you choose this career path.
What is an Esthetician?
An esthetician is a skincare & beauty professional who works to improve the appearance of skin through various treatments and services. Primarily, they are known as skincare specialists but they also offer a variety of beauty services. They are experts solely on cosmetic skincare, not invasive treatments which are done by medical professionals. Estheticians gain extensive knowledge about how to take care of and improve the skin during their training. Master Estheticians perform demonstrate a thorough understanding of the skin and the technology used in advanced treatments like lasers, LED lights, oxygen, or ultrasonic waves. These types of treatments are usually performed in medical spas or clinics.
What can you benefit from visiting an Esthetician:
Treatments/Services They are licensed to provide services and treatments which ensures you that they know exactly what they are doing. It's safe to say they are accredited for and trusted to help you choose the treatments for what goal you're trying to accomplish. They provide so many services that help enhance your beauty, the possibilities are endless.
Other beauty services such as Eyelash Extensions, Hair Removal, or Permanent Makeup can be advised for and help you customize the specifics for you. The goal is to make you feel as beautiful and up to your standards as possible.
Advice For those just entering the skincare world or don't know what to use for their skin. Consultations and direct instruction to best use your at-home routine is the key to your skincare goals. They can help you choose skin care products that help with aging, acne, hyperpigmentation, dry skin, or sensitive skin are a few skin concerns people come to estheticians for.
Relaxation Receiving such personal services can help you destress. Visiting an aesthetician regularly can help calm and relaxation to your self-care routine. Self-care is important to maintaining a healthy happy life.
What does an Esthetician do? (Services/Treatments)
Each salon or medical facility is different and each offers a variety of different services. Services offered by an esthetician vary and depend on the certification that the esthetician holds. Costs of services may vary based on location and specialty. Some of the most common services include:
Skin care services/treatments (Examples: Facials and chemical peels target acne, anti-aging, hyperpigmentation, uneven skin tone, fine lines and wrinkles & more.)
Hair Removal (Examples: Sugaring, Waxing, Tweezing, Depilatories, & Laser Hair Removal.)
Makeup Application (Example: Everyday makeup application, wedding, birthday and glam looks.)
Eyelash Extensions (Example: Classic lash sets & fills, hybrid lash sets & fills, volume lash sets & fills)
Permanent Makeup (Example: Microblading, microblading, eyeliner, lip tattoo, & skin color restoration)
Advanced Technology Treatments (Example: Laser, high frequency, light therapy, microdermabrasion, microneedling & more!
Body Treatments (Example: Body wraps, sugar scrubs, & body masks)
Where do Estheticians work?
Depending on their interests and preferred services, estheticians can be found in numerous places such as:
Own Business
Salons
Waxing Salons
Beauty spas
Day spas
Nail salons
Lash Salons
Private Athletic and Social Clubs
Beauty Supply Stores
Cosmetic Companys
Additionally, some estheticians work under the supervision of dermatologists or cosmetic surgeons, offering services in a medical setting. By popular demand states such as California, Texas, and Florida are a few that are business-friendly, have more job opportunities, and have a better economy where estheticians thrive in.
How to become an Esthetician?
If you're looking to break into the esthetics field, one of your first steps should be researching technical schools that offer accredited esthetics programs. Some education requirements might be obtaining a high school diploma or GED prior. A licensed esthetician will have completed 600+ hours of hands on training, which is a state-approved course, and a State Board Exam with both a written and practical portion. These required training hours will help you gain the hands-on skills needed to become a successful esthetician.
There are two different licenses that you can obtain a Master Estheticians License or an Estheticians License. Master Estheticians license has additional training with advanced technology and an expanded level of study. Both have classes typically cover the following topics: reflexology, cosmetic sciences, human anatomy and physiology, safety and sanitation, hair removal, skin conditions and disorders, and more. Requirements vary by state, and you can see what your state requires at Estheticianedu.org
Top recommended professional skincare brands by Estheticians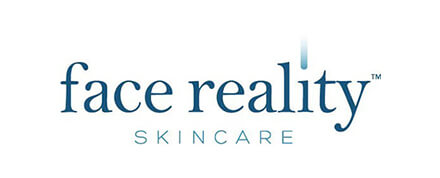 Face Reality Skincare is an award-winning acne brand dedicated to helping you get clear, healthy skin and making you feel your absolute best, through partnership with Certified Acne Experts. Our community of Certified Acne Experts are highly trained skincare professionals who are committed to providing life-changing results and celebrating people and their skin at every step of their journey.

PCA SKIN® has been and continues to be a trusted innovator in the development of highly effective professional treatments and daily care products. Our vision is to improve people's lives by providing results-oriented skin care solutions that are backed by science for the health of your unique skin. PCA SKIN treatments and products are available through licensed skin health professionals that have been trained and certified by PCA SKIN in their use.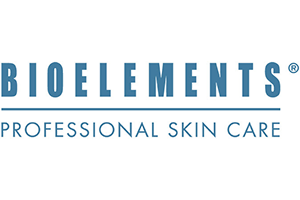 We are skin scientists- creating personalized, clinical formulas for use in the spa, and at home. Key focuses are efficacy-forward ingredients, formulas without phthalates, mineral oil, petrolatum, parabens, fragrance and dyes, responsible testing, real results, expert knowledge, and giving back to the community.

Dermalogica was founded by a skin therapist, so we know how to create custom skin care solutions that work – not just today, but for life. We offer professional-grade skin care education, products, and services to skin therapists and customers alike. Their main key points rooted in education, personalized skin care, human touch, our commitment to sustainability.

Eminence Organics is passionate about using the best natural, organic and Biodynamic® ingredients to bring our Customers the healthiest and most effective skin care products. Our promise is to deliver happiness and extraordinary service by providing the healthiest and most effective skin care products. We are committed to protecting the future of our planet through our green practices - We plant a tree for every product sold.

Dedicated to beautiful skin, Skin Script delivers the promise of healthy, vitalized, youthful looking skin. We believe in quality professional fruit enzymes, masks, chemical peels and retail products that are gentle, yet effective. All products are paraben free, natural and ideal for treating all skin types and ethnicities. Located in sunny Chandler Arizona, all products are manufactured in the USA.
Skin Script was created by an aesthetician, for aestheticians. As a professional skin care company, we understand the importance of quality professional enzymes, masks, chemical peels, outstanding customer service and complimentary education.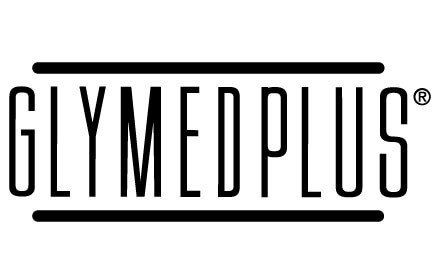 GlyMed Plus professional grade skin care products are formulated with certified organically grown ingredients and clinical strength actives. Sold only through licensed professionals, GlyMed Plus is the foremost leader in professional results driven skin care. With GlyMed's full regimen of four-step process, caring for your skin is and easy as 1...2...3...4! Their main key points standard of excellence, never compromising, distinction, passionate and caring.

Image Skincare is a global skincare brand powered by proven ingredients, smart botanicals and results-first technology, Skincare professionals have inspired us from day one: IMAGE esd founded by and esthetician and plastic surgeon, and is recommended by a network of over 30,000 skincare professionals. We've pioneered clean clinical skincare, with naturally effective, mindful formulas that deliver real results. Our products are tried and true and tested by a team of professionals to help our customers feel the most confident in their skincare-and their skin.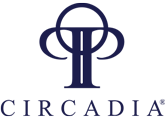 Circadia professional skincare is based on the skin and body's natural Circadian rhythms. Chronobiology, the biology of time, is based on the principles of defending skin from damage during the day, and stimulating repair during sleep, and is at the core of our concept. Circadia has been a pioneer in bringing the concept of Circadian rhythms to the health and wellness industry.
Circadia's formulations combine pure botanicals, stem cell technology, second generation vitamins, and innovative peptide development to achieve optimal skin health and beauty. The Circadia Collection offers unique treatment options such as chemical peel alternatives, innovative delivery systems and patented ingredient technology exclusive to Circadia resulted in documented performance. Our concept allows us to deliver science and nature in perfect rhythm.

At Repêchage®, we develop and manufacture every product in the United States at our 50,000 square foot manufacturing, research and development and training facility in Secaucus, NJ. We believe in quality control and know every single ingredient that goes into our products. It's your skin. Don't compromise it.

The word Sanitas means good health and wellbeing in Latin and to us, Sanitas is more than just a brand name. The meaning truly embodies everything we stand for and is the lens in which we frame all of our formulations. To us, healthy skin is more than topical products: it's a lifestyle. It's about eating right, exercising and all things balance. The healthy, creative energy of Boulder feeds our spirit and provides an ideal environment for the formulation of pure, non-toxic and effective skin care.
Conclusion
Now that we covered what is an esthetician it's time to go find one and receive an amazing service. You won't be disappointed and you definitely will come back for more. They are licensed skincare professionals that you can trust to perform treatments that promote health, wellness & beauty. Esthetics has a wide range of areas you can work in. If you are interested in becoming an esthetician check out the schools near you and your state's requirements.
Skin-Beauty.com is operated by Licensed skincare professionals. We've built a solid reputation for offering outstanding service and high-quality goods. Our skincare experts are available to assist you in making the right decision regarding your skincare purchases. You can also access Questions & Answers forum to find answers to commonly asked questions.

Recent Posts
Have you ever wondered what age spots are and why they appear? Age spots, which may be either brow …

Are you a green tea lover? People drink green tea on the daily basis for many reasons, including …

The internet is abuzz with the latest skincare trend: skin cycling. If you're not familiar, skin …