Discover what makes the Face Roller so effective!
Also known as Gua Sha Stone, Jade Roller, Cryo Roller, Facial Globes, Beauty Rollers, Roller Stone, Stone Rollers, Facial Stone etc...
Some popular brands Anma, Image, Skin Gym, Vanity Planet and more!
Prices range from $2-$100+
Roller Basics
What is a Face Roller?
They're gently used to massage the face. They come in many shapes to glide around the skin easily. This tool is naturally cold due to the material and does not need to be refrigerated to provide a cooling effect on your skin, but for skincare enthusiasts, your skincare fridge would be an excellent place to store them. This is an optional step, but it enhances your experience using the roller. The common materials used are jade, rose quartz, metal or glass because they maintain a cool temperature.
Who can use a Face Roller?
Almost anyone can use a face roller in their skin routine! No matter what skin type, skin condition, and depending on the grade of acne. This imitates an at-home facial using this tool. Many estheticians use some form of facial roller after a peel or microneedling treatment.
Best time to use your Face Roller?
For best results using your Face Roller during your morning and night routine is recommended. This is a great way to apply your oils, serums and moisturizers. Quick and easy to use. Takes just 2-5 mins to complete. It's the ideal way to finish your skincare regimen.
How do you clean the tool?
Make sure to clean and sanitize after every use. You're removing any extra product build-up, which can cause bacteria to grow. Wipe your tool and spray alcohol to prevent dirt and bacteria to spread across the skin. This especially applies to those who are acneic, it can cause more acne to form. Dry before next usage.
Does facial rolling work?
Yes, overall you get a de-puffed, sculpted and glow after facial rolling. You're before and after effects are noticeable. Specific benefits down below.
Most Common Facial Rollers: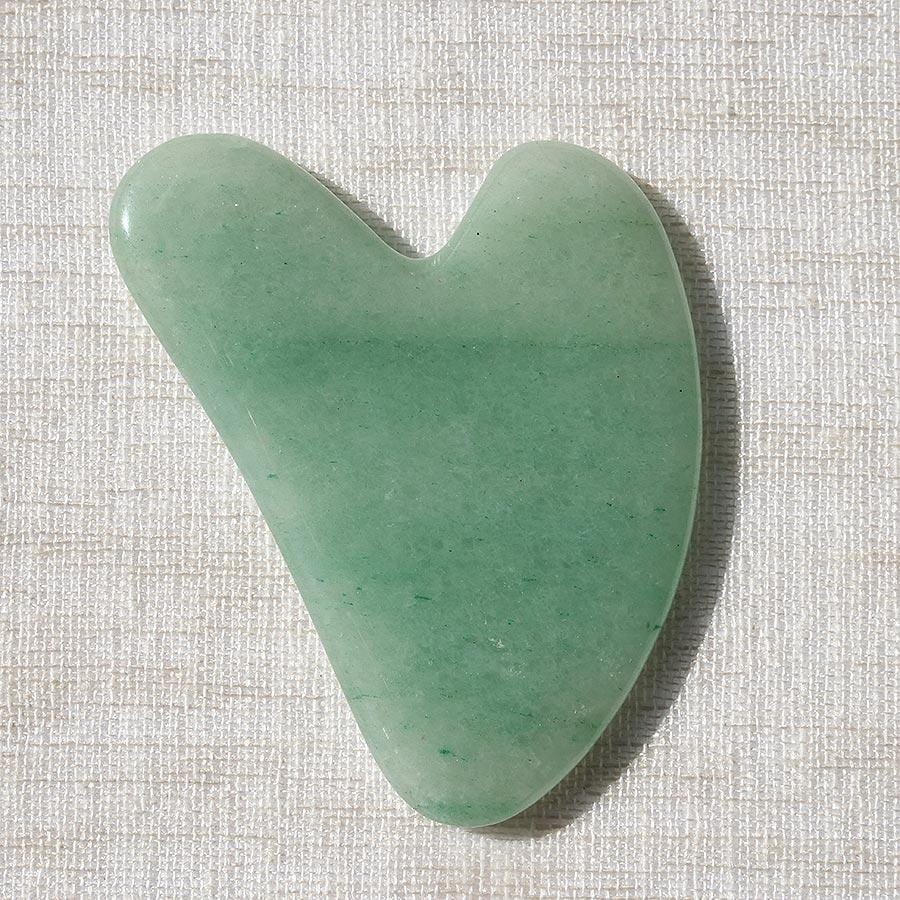 Gua Sha Tool-
Commonly made of jade. This tool is flat and has a oval with a curve to it. Its commonly used with the face scraping technique based on an ancient healing technique called Gua Sha in China.
Jade/Rose Quartz Roller-
The design and function is user friendly due to the movement of the stone. Usually has a large and smaller end to roll over smaller areas of the face. Each has its own unique physical and metaphysical properties. Metaphysically, Rose Quartz has been known for centuries as the stone of universal love and pure energy, while Jade represents peace, wisdom, and balance.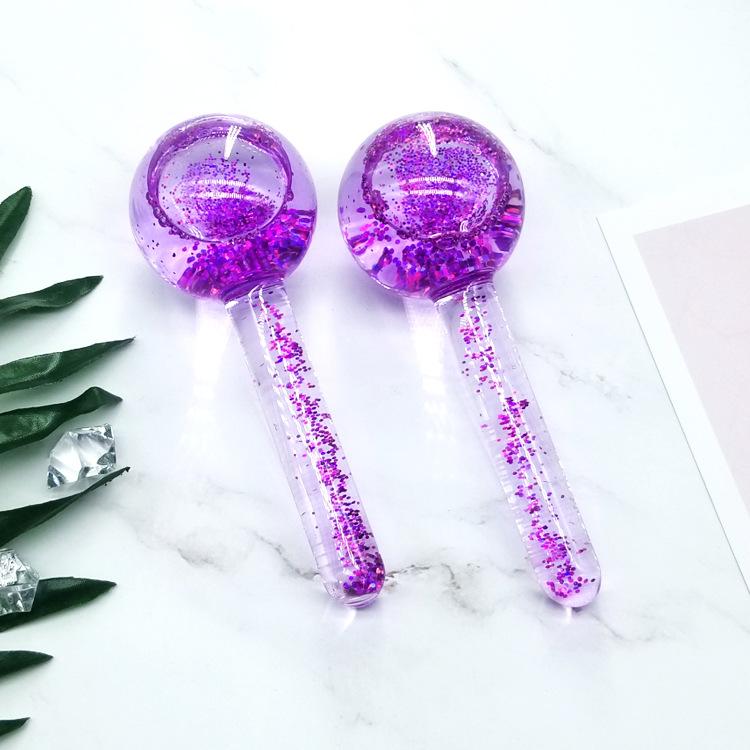 Cryo Roller/ Facial Globes-
These skincare tools have similar ball shaped ends and a handle. These actually contain a variation of liquid inside them to keep the cool temperature. Estheticians favorite because they are easiest to clean, use and move around on a client.
Face Rolling Benefits:
Improves blood circulation in your face. Using a face roller can stimulate blood flow to your face, which may help make your skin look brighter. Poor blood circulation can lead to dull and discolored skin.
Decreases puffiness. Rolling may also decrease puffiness (like under-eye bags) by stimulating Lymphatic Drainage. Rollers stimulate lymphatic drainage by moving fresh fluid as well as oxygenated blood to different areas of the skin, which reduces puffiness. Puffiness can occur due to your diet, an insufficient amount of sleep, allergies, and other medical conditions.
Reduces Inflammation. This tool cools and soothes your skin, hence reducing inflammation. The four signs of inflammation are heat, pain, redness, and swelling. By rolling the skin, lymphatic drainage occurs as fresh fluid and oxygenated blood move to different areas. This in turn decreases inflammation.
Distributes skin care products evenly and deeper. This process may deliver the product deeper into your skin. Keep in mind that molecular size also factors in. Ingredients such as vitamin C, vitamin E, and hyaluronic acid can easily penetrate the epidermis since they have smaller molecular structures. Some ingredients have larger molecular structures, which means they will remain on the surface of the skin and won't be able to penetrate the epidermis. An example is oils, silicones, and wax-based mixture. That is not to imply that these non-penetrative components are beneficial. They can seal the moisture and other ingredients under your skin, which improves the texture of your outer layer.
Sculpts the face muscles.The Face Roller is an easy way to improve facial muscle tone and reduce wrinkles. Just like the muscles in our body, face muscles get tight, hold tension and become lax through lack of use. Tones your face and shape.
Helps with relaxation. Facial rolling alleviates tension in the face, which will make you feel relaxed. Targets pressure points and is great for those who get headaches.
How to use (Steps):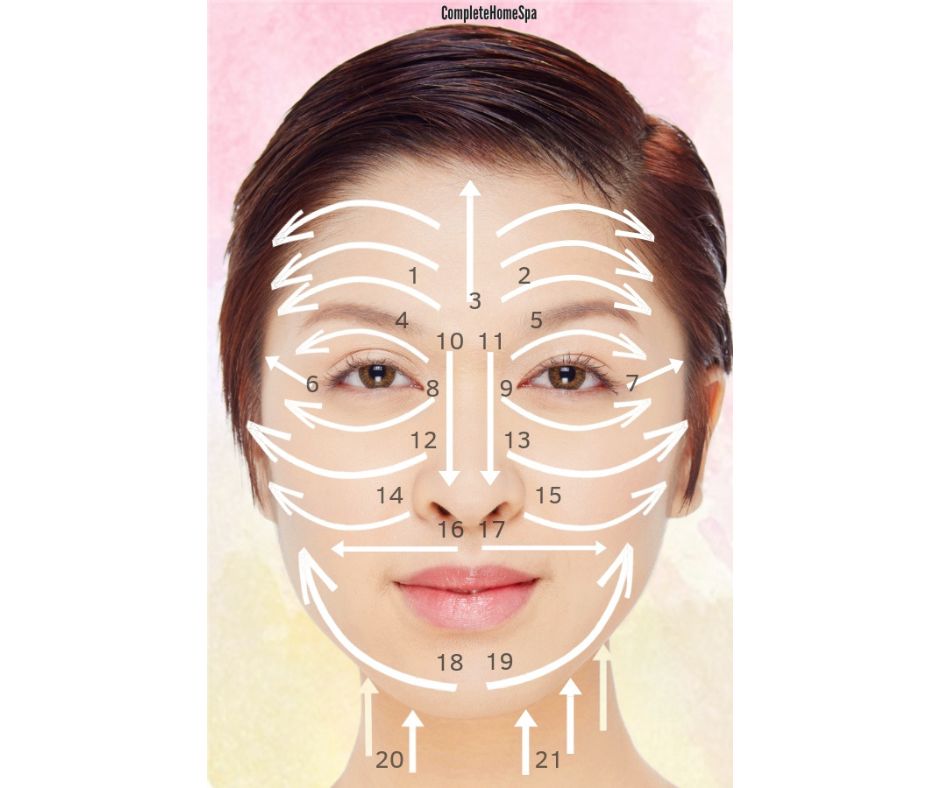 Cleanse the face and pat dry with a clean towel.
Apply your facial oil, serum, or moisturizer. Make sure you apply enough product for the tool to glide on your skin or it might pull or tug your skin, which may contribute to wrinkles. Be sure to use a feather-light touch when applying pressure to avoid any painful tugging on the skin.
Holding a firm grip on the ends of the rollers your neck and roll upward. For best results, roll up, not back and forth.
Move from your jawline to your ear on both sides using gentle pressure. You can continue this motion from your mouth to your cheekbone.
Roll from your forehead up toward your hairline. Center of forehead towards hairline.
Roll flat over your eyebrows horizontally.
Roll underneath the eyes from the inner corner to the highest points of the cheek. Now the outer corner of the temple.
Focus areas:
Eyes In the morning due to many reasons diet, sleep, allergies etc... our eyes get puffy. Rolling around the eyes will help De-puff and reduce those eye bags. Just apply your favorite under eye cream. Don't have one? Scroll below to see some of our eye creams.
Jaw line Get that strong snatched jaw line and don't forget to roll over the double chin. This is like a face workout to smooth it out.
Neck One of the first areas with signs of aging. Loose skin and wrinkles start to form. Be gentle because the skin around that are is very delicate.
Forehead Not only may help smooth out those fine lines and wrinkles but also helps with headaches. Press gently on pressure points.
Conclusion:
Overall this trend has captured the attention of estheticians and beauty influencers everywhere. Now has reached our skincare/beauty consumers, for a great reason given all the great benefits. We can feel better about the products and tools we use when they help us physically and mentally. It all comes back to self-care, it is one of the most important parts of an effective skincare routine. We must establish a consistent routine that works for us to be able to reach our skincare goals. Whether you have a long or simple skin routine. This is an easy way to make your routine feel more appealing as a whole, we would be more motivated to never skip our routine. Adding in a facial roller not only for the results that we want to see in our skin, but it can also become the vital step we look forward to. It can help keep us consistent in our skincare even when we don't feel like going through with the entire process.
Products to use with your Facial Roller:
Facial Oils
Serums (Based on Skin Concern)
Brightening- (Skin Concern Hyperpigmentation, Uneven & Sun Spots)-
Anti Aging (Fines lines and wrinkles & elasticity)-
Soothing (Redness and Inflammation)-
Moisturizers (Based on Skin Type)
Oily Skin (Gel)-
Dry Skin (Cream)-
Combo Skin (Hybrid)-
Eye Creams (Based on Skin Concern)
Dry Eyes (Hydrating)-
Dark Circles (Brightening)-
Fine Lines and Wrinkles (Anti-Aging)-

Recent Posts
Glycolic acid has been around for a long time in the skincare industry. It is one of the most pop …

It seems like there is a new viral skincare technique every week! And the recent trend of sluggin …

Learn more about Image Skincare Collections and Products Hand and stone is coming out with new …