# 1. TURMERIC AND HONEY FACE MASK FOR REDNESS, ACNE, AND BLEMISHES REDUCING.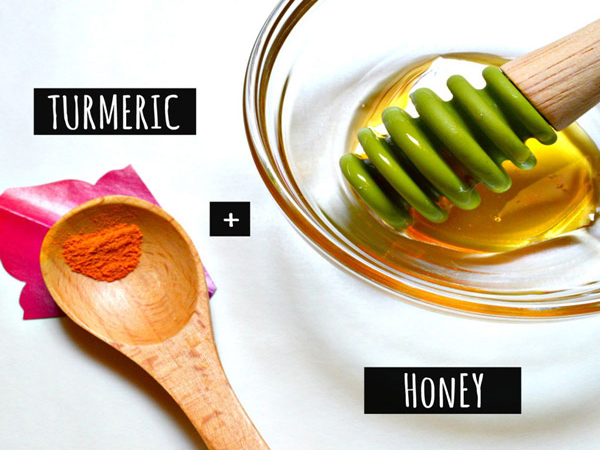 Raw honey has been known as a natural anti-bacterial and healing ingredient. Also, turmeric is anti-inflammatory and anti-bacterial, so it is an excellent option for raw, acne-prone, irritated skin. Honey and turmeric is a brilliant combination at bringing down redness, acne-prone, and blemish.
1 tablespoon of raw honey
1 teaspoon of turmeric powder
1/2 teaspoon of Sea salt
Warm the raw honey in the microwave for a few seconds, then combine it with turmeric powder and sea salt into a small bowl. Gently massage your face with the mixture and leave on for about 15-20 minutes, then rinse off with warm water.
# 2. AVOCADO-CHOCOLATE FACE MASK FOR HYDRATING AND NOURISHING SKIN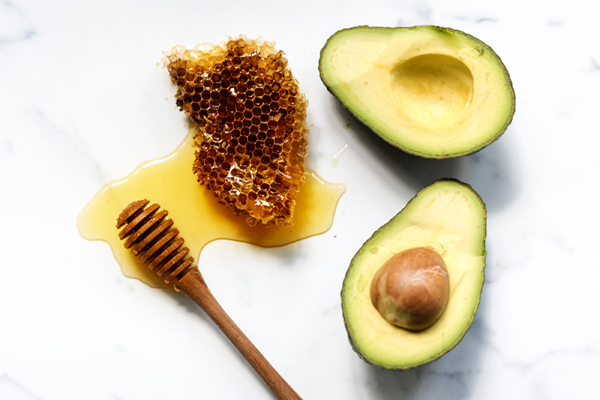 Avocado is a rich omega-3 fatty acid and extremely hydrating while cocoa is an excellent skin-soothing antioxidant, and honey is anti-bacterial and anti-inflammatory. Together, they will be the best natural dual to hydrate and nourish your skin.
1/4 of an avocado
1 tablespoon cocoa powder
1 tablespoon honey
Mask avocado into a small bowl, then add in 1 tablespoon cocoa powder and1 one tablespoon honey and mixing well. Gently, apply the mask to your clean, dry skin and leave it for 10 minutes. Finally, wash off with warm water, then moisturize as per usual.
# 3. BANANA FACIAL FACE MASK FOR BRIGHTENING, GLOWING SKIN
Bananas contain many vitamins, including vitamin C, vitamin B, vitamin E, potassium, biotin, which is beneficial for your skin. It can get rid of dryness and help your skin hydrated, moist, and lightening. Moreover, This face mask has two more powerful ingredients which are lemon juice and honey to brighten and glow your skin.
1 medium-sized ripe banana
1 tablespoon lemon juice
1 tablespoon raw honey
Mash a banana with a fork into an until you have a lump-free paste. Then mix in the honey and lemon juice and combine all ingredients thoroughly. Apply a slightly thick layer on your face and keep it on for 10 to 15 minutes so that it can soak in. Finally, wash your face with warm water.
# 4. EGG WHITE AND LEMON FACE MASK FOR PORES MINIMIZER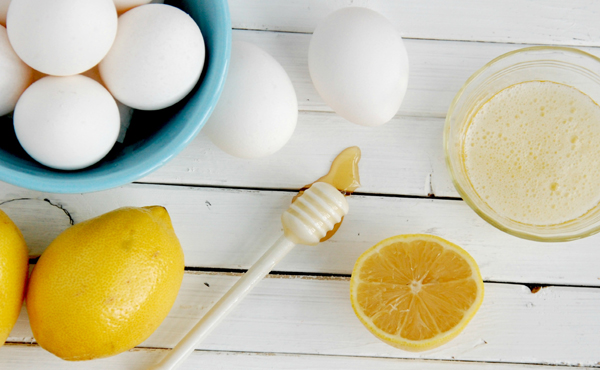 Both the egg white proteins and lemon juice have clever astringent properties which will tighten the skin and make enlarged pores much less visible. They work well on oily skin, and the mask is the perfect pre-foundation ritual. Also, egg whites contain multi-vitamins and minerals that can benefit the skin's overall appearance.
1 egg white
1 tablespoon of honey
1 tablespoon of lemon juice
Add one egg white and tablespoon of lemon juice to a small bowl. Then, add honey to the bowl and whisk the mixture together thoroughly until the mixture becomes frothy. Apply a thin layer to the cleaned and dried face using a clean facial brush. Leave the mask on for 10 to 15 minutes and wash it off with warm water once it's dried.
# 5. OATMEAL FACIAL MASK FOR ACNE SCARE TREATMENT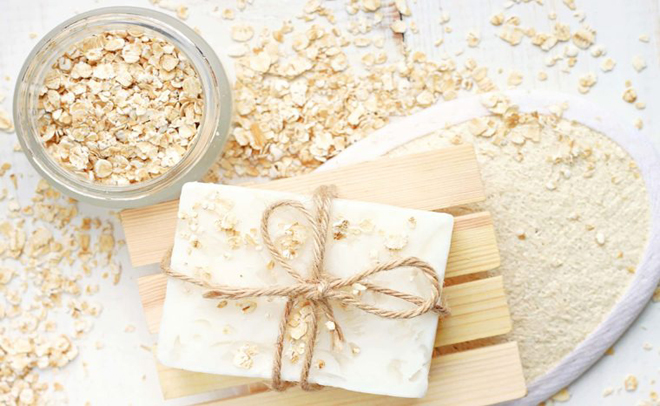 Oats are a natural and gentle exfoliator, but they're also well known for their soothing power. It's perfect for a post-beach treat for your skin when you forgot to put on your sunscreen. Oats have healing and moisturizing properties. They're brilliant at nourishing, calming and soothing skin.
1/2 cup hot water
1/3 cup oatmeal
2 tablespoons plain yogurt
2 tablespoons honey
1 small egg white
Combine hot water and oatmeal in a bowl. After the mixture has settled for a couple minutes, mix in 2 tablespoons plain yogurt, 2 tablespoons honey, and one egg white. Apply a slightly thin layer of the mask to your face, and leave it dry for ten to 15 minutes. Then rinse with warm water.
Recent Posts
As we age, our skin will start to show it. Our skin will get drier, more fragile, more wrinkled, and …

⁤Do ⁢you dream of having⁣ youthful, glowing⁣ skin like the models⁣ in magazines? Well, you ⁢don't ha …

If you have heard of keratosis⁤ pilaris, also known as KP, before, you may know how frustratin …