As we head straight into Fall 2022 trends in the skincare and beauty industry, we only have one question: What are the new irresistible fall beauty fads? Of course, we don't all strive to be trendsetters, which is okay because not everyone is prepared to rock a bold red lip like Taylor Swift. However, some of us like to see what all the buzz is about before we spend the coin on new beauty products. So we dug on social media and the web to bring you the most anticipated vibes for beauty trends this fall. We have it all: glazed doughnut skin (made famous by Hailey Bieber), bleached brows, matte skin, underpainting, cream-based makeup, bright blush, glossy lips, bright accents, and face gems. (Everything but 2022 fashion) Skin Beauty is happy to bring you the ultimate trend and product guide. So sit back, grab a cup of coffee, and read on!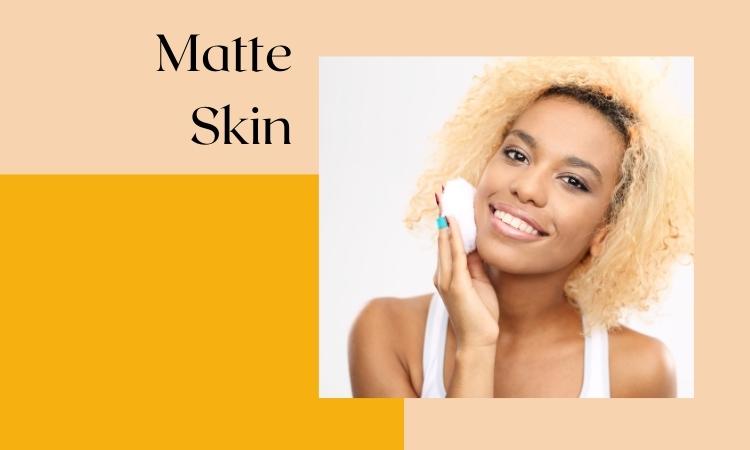 Glazed Doughnut or the Matte Skin Trend?
First things first, skincare! Right off the start, we are asking the critical question: do you prefer a glazed doughnut or matte skin look for your beauty routine? Before you decide on how you feel about this trend, you'll want to know more about "glazed doughnut skin." Glazed skin is shiny, dewy, and hydrated. You may have heard of glass skin, a similar beauty trend. Essentially, it's what oily-skinned people have always had and tried to manage by mattifying it with oil-blotting papers or other products for oily skin, but now it is in style. Try to think of the trend as a way of getting that glow you love from your favorite highlighter—minus the makeup—plus all the feel-good products your skin loves to soak up. Your skin can't be ashy, dull, or dry for a glazed doughnut glow. Skin glazing is here to stay, and glazed skin is even known to be the Hailey Bieber skincare routine. Hailey Bieber follows a tried-and-true formula: she double cleanses, applies a serum to damp skin, and follows with a hydrating moisturizer. Then, she'll use face oil for extra glaze and luminosity; your skin has to be hydrated and moisturized for this trend to work. Also, we recommend using a gentle, non-drying cleanser and barrier-repairing products to ensure that your moisture barrier remains intact. Finally, suppose your skin doesn't vibe with thicker ointments. In that case, we recommend gel-based products for oily skin, such as Face Reality Hydrabalance.
The matte skin trend, however, has everyone shopping in the opposite direction. This trend is pretty straightforward if you wear makeup choose mattifying options, and if you do not wear makeup, you should still select mattifying options. Matte skin is beneficial if you have oily skin, acne, blemishes, or redness. We have a few products to look for to help you shop this matte skin trend:
Setting Spray
Primer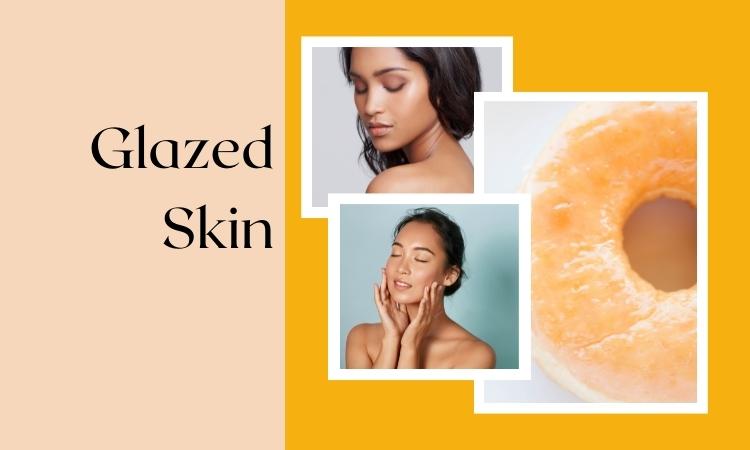 Bleached vs. Natural Brows
From a makeup perspective, bleached eyebrows, whether done with concealers or the entire bleach process, are a great way to open up the area around the eyes, which allows for much more freedom in terms of makeup possibilities. In addition, there's no 'frame' to consider, so you can do any brow shape in any size you want and create something artistic, from drawing on entirely new eyebrows (Y2K vibes) to extending the form of a graphic eye design to extreme effect. Even celebrities like Kim Kardashian, Julia Fox, and Lady Gaga have bleached their brows recently. So, if bleached brows sound like the trend for you, we say go for it! There are a ton of DIY tutorials online, but we recommend you ask your salon professional before going in with bleach around your eye area!
Vs.
However, if the above process does not sound like your jam and bleached brows are not it, let's say skip it and go for an entirely natural brow look. All natural! There is no better time to embrace the undone eyebrow look. And let's be honest, after years spent shaping and maintaining ultra-defined Instagram-worthy brows, we are ready to adopt a relaxed approach to grooming. All you need is patience and brow gel. So why would you go all natural? Do not worry; we narrowed down the basic brow how-tos for you.
No tweezers
It would be best if you had a little patience to let your arches grow out. Then, of course, you must be disciplined because it takes time; tweezing the area between the brows keeps things looking natural but polished.
2. Fill in
Lightly fill in blank areas with a pencil. We recommend using small strokes to start at the arch to define the shape before moving toward the tail.
3. Swipe
Always brush upward through your brows to fluff them up. Use a brow gel to make them appear fuller and hold hairs in place.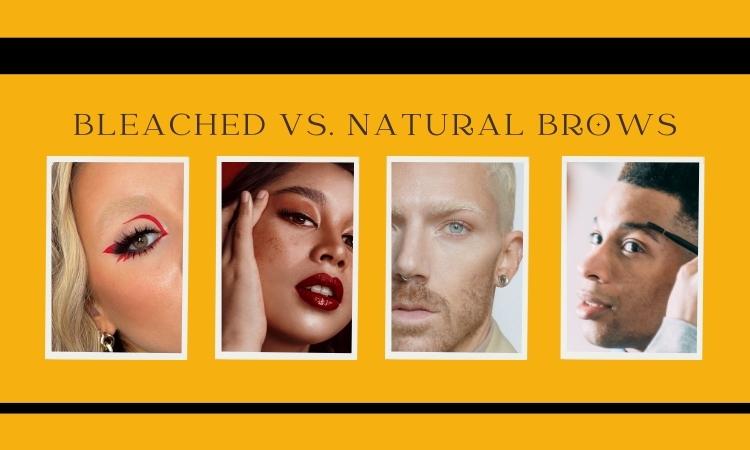 Underpainting with Cream-Based Makeup
Our second trend worth a mention is underpainting with cream-based makeup. At first glance, "underpainting" looks very natural. Underpainting makeup is a technique makeup artists have used for years to create a soft sculpted look without the hassle of precise application techniques. For the most part, altering your makeup technique can be a fun way to add a trend of subtle color to your cheeks or eyes for fall. TikTok has recently made the layering technique popular with video tutorials and various opinions on the trend, but here is the basic idea:
If you're already contouring and highlighting, chances are you're already well-prepared to carry this out. Use a more hydrating moisturizer, so your foundation lays nicely.
After you prep your skin, you'll need a product to contour with, one to highlight, and a blush. We recommend using makeup products with creamy textures when underpainting because they're easier to blend and deliver a second-skin-like finish. Contour away!
Once your contour, highlight, and blush are laid down, it's time for foundation. Our favorite thing is to use a dampened makeup sponge to bounce the foundation on top of the slightly blended color you've already applied.
Putting on a stain or cream blush and topping it with a little tinted moisturizer looks great on anyone. However, this is a more finished look, so if you don't wear a lot of makeup, this step is probably not for you.
This makeup look of underpainting or cream-based makeup for a more natural glow is up for interpretation, meaning you do not need to be a makeup artist to pull it off. Still, overall the trend is to wear cream-based makeup blended by layers so well that it looks natural.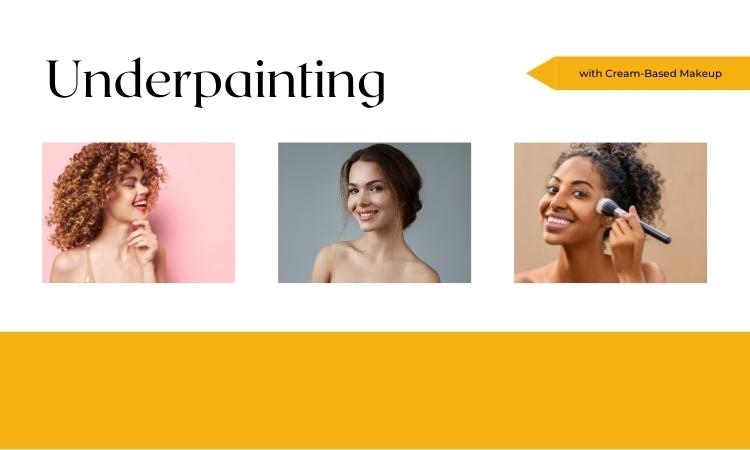 Bright Blush, Glossy Lips, and Face Gems
Let's be honest; these three trends are on the adventurous side. Blush is brightly making a comeback, and if you are into burnt bold colors, this fall 2022 makeup trend is for you. So pick up a shade that compliments your skin type and brush away. You can try a new fall makeup artist technique by combining bleached brows and glazed doughnut skin with a bold blush!
A little lip gloss never hurts anyone; we suggest a lot. After that, the lip game is like never before, with professional lip scrubs and treatments to get the plump, hydrated look we all deserve. Lip sine is here to stay.
"You have something on your face" is no longer an insult with the increasing EDM music scene influence and festival season becoming a year-round activity. Everyone and anyone is adding rhinestones and glitter to their face. You can't be shy with this trend; it demands attention. But, all you have to do is glue a tiny rhinestone or add some body glitter! You can find face embellishments at most corner stores and, of course, at your local Ulta or Sephora.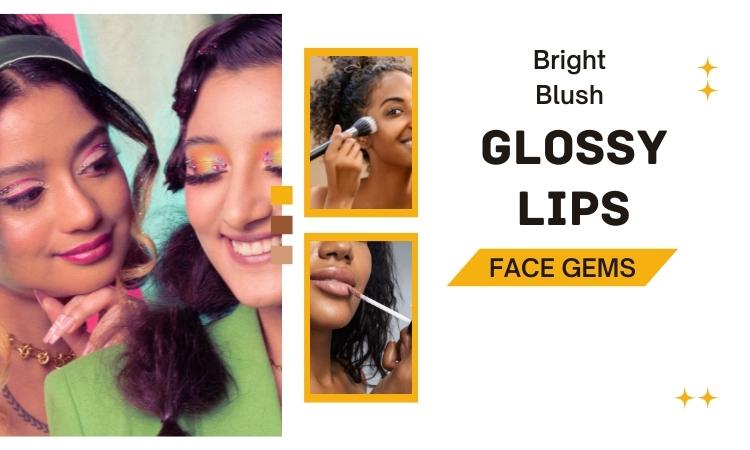 Bright Accent Eyes and Red Lips
If the face gems were not enough, let's pump up the color pallet and bring in BRIGHT red lips and blinding blue-eye accents. All the rage is red this fall 2022 with bold lips. Follow these 4 step by step instructions for the perfect red lip moment.
1: Apply Concealer
Glide around the corners of your mouth with a concealer to emphasize the color, making your lipstick last all day.
2:Apply Lip Liner
Outline your lips with lip liner, going slightly beyond your natural lip line to give the illusion of a fuller pout.
3: Fill in Lips
Fill in your lips with your favorite shade of red lipstick, applying straight from the bullet.
Next, bring out your blues and greens to add an accent to your eye look! Bright blue eyeshadow or liner is the best way to make your look pop for fall 2022. Bold cat liner or harsh diagonal lines are in; don't forget to grab that pop of color shadow or pen!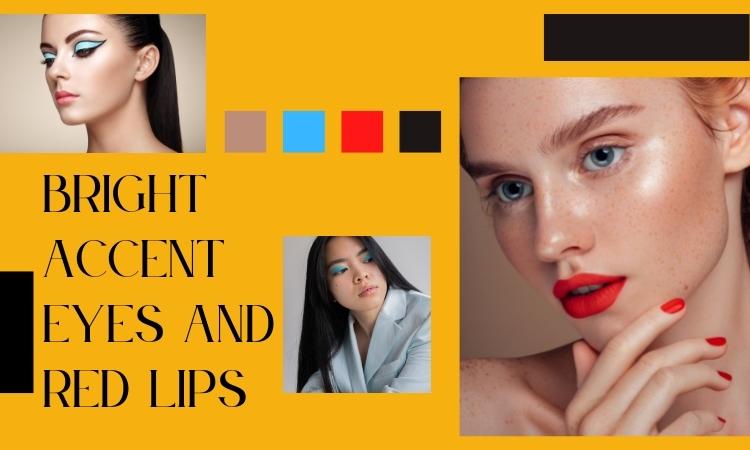 Fall 2022 Trends: Glazed Skin to Bleached Brows in Conclusion
Glazed doughnut skin, matte shine control skincare for oily skin, bright, colorful accents for your face, bleached to natural brows, and bold lips! It is tough to narrow down just which fall 2022 beauty trend to try first! What was your favorite style of beauty mentioned? Keep your skin tone and type in mind when buying products; if you use Skin Beauty, be sure to qualify for free shipping, check us out on Instagram, Pinterest and Youtube, and ask a professional if you have unique skin concerns. No matter what, but no matter what, whether you are Kim Kardashian getting ready for the met gala or just trying a beauty trend for the first time, a fresh new concept couldn't hurt us going into fall; make it fun!

Recent Posts
Have you ever wondered what age spots are and why they appear? Age spots, which may be either brow …

Are you a green tea lover? People drink green tea on the daily basis for many reasons, including …

The internet is abuzz with the latest skincare trend: skin cycling. If you're not familiar, skin …