When we think of Probiotics, we think of yogurt, kombucha, or even a daily supplement, but what if I told you Probiotics in certain skincare can solve an abundance of skincare issues. Probiotics main function is to help increase "good" bacteria while protecting the microbiome in your skin. Since your skin is the largest organ of the human body, containing a vast majority of your microbiome, it will be crucial to keep it balanced. When the Microbiome is balanced, it will help to protect the skin's barrier and reduce inflammation. Using a Probiotic in your skincare will be a great tool to keep fresh, glowing, youthful skin. If you are already taking an oral Probiotic, you can always add a topical or even use as a replacement. In this article, we will discover the benefit of adding a Probiotic-rich product into your skincare routine.
How does a Probiotic benefit the Skin?
This article will focus on the benefits of Probiotic use in skincare and how these products can aid in a vast majority of problematic skin conditions. Some Products will help improve inflammation as well as acne. While some can increase hydration and ceramides in the skin, which will help eczema, UV damage, and even early signs of aging. Does this sound like a magical ingredient? It is very quickly proving itself to be just that. An oral Probiotic works by increasing good bacteria in the gut, thus directly improving our skin's appearance. In this same sense, skincare products with Probiotics are the easiest way to repair our Skin's Microbiome directly, achieving instant results.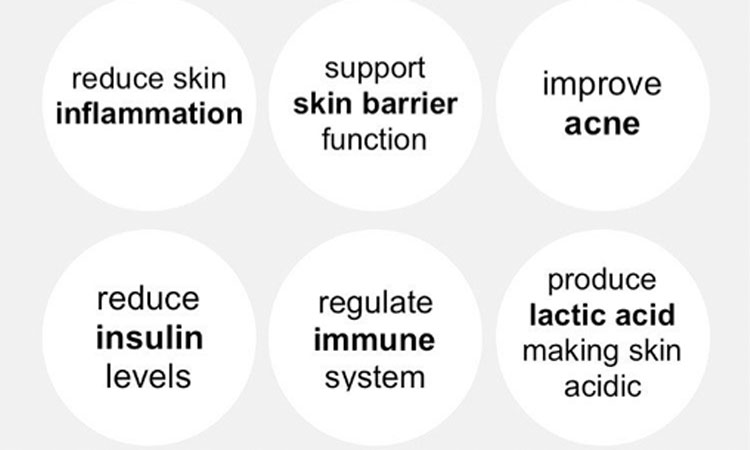 Reducing Acne and Inflammation
Probiotics can assist in increasing Ceramide levels or (Lipids) in our skin which should decrease bacteria from acne. The best way to treat acne with a Probiotic is to introduce a Probiotic rich serum or cleanser. This way you can spot treat your breakouts or apply in areas where you see the most irritation, sometimes the T-zone.
Improving signs of Aging and UV Damage
A Probiotic when introduced through a product may be able to assist with "good" bacteria in our skin to help fight free radical damage as we age. This will help to repair any UV damage or pre mature aging. As we age our PH level can be imbalanced making the skin drier than usual which will create a space for "bad" bacteria. The Probiotic will increase the hydration and reduce the chance of this happening. A good revival night cream will help to soothe skin barrier and increase hydration in the skin. The best product for this skin concern would be a nutrient rich probiotic moisturizer or serum that also focuses on anti aging.
Providing Hydration to Dehydrated Skin, while repairing Eczema
In the same sense that Probiotic's increase ceramides or lipids in the skin, while focusing on reducing acne. This can be the same when talking about dehydrated skin or skin that has Eczema breakouts. When someone experiences Eczema typically they will have a lower amount of ceramides that won't be able to trap moisture in the skin, thus taking a Probiotic will be very beneficial. A Probiotic calming or soothing cream will work best with this skin type.
Who will benefit from adding in Probiotic Skincare?
A vast majority of skincare concerns and types can benefit from a Probiotic. If you are worried about dehydration in the skin, Eczema, Acne, UV damage, or any signs of aging, this may be a great ingredient to look for. Adding a Probiotic product shouldn't affect any oral probiotic you may be taking, but it is always advised to check with a healthcare professional when taking supplements.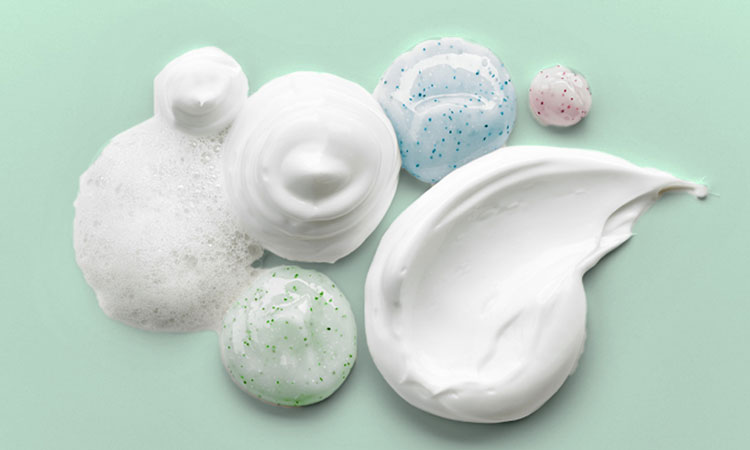 So here comes the age old question, is it worth it? We think it's more than worth it! We understand Probiotics make a huge impact on improving a wide range of skin concerns so we've helped you by stocking Probiotic products from many brands including, Skin Beauty, Eminence, Bioelements, Wilma Schumann, Skin Authority, Exuviance, Hydropeptide, Shira, Epicuren, and Image just to name a few. Find all your favorite Probiotic products by following the link below.
https://www.skin-beauty.com/search.php?search_quer...
Recent Posts
CBD and Hemp in Beauty Products As long as the ingredient is extracted within the proper parame …

Activated Charcoal-have you met? Yes, there is a difference between the charcoal you use for your …

Shaving can be so harsh on your skin, and the thought of shaving with razor bumps? Well, awful …