"As an Esthetician working in the beauty industry for over a decade, one of the most common products and ingredients we see clients use and ask about is Retinol." I am sure you have heard of it, the product your friend recommends, the one you have tried to pronounce on an ingredient label or saw on social media. The truth is you don't have to search hard for Retinol, but is there a dark side to this fascinating ingredient? It is a great source of Vitamin A for the skin but like most things can also come with side effects. Some side effects can include dryness, redness, peeling, and sometimes irritation. It is appealing though by promising smaller pores, overall improved skin texture, and reduction of fine lines. It is often used to treat acne prone skin as well. Attention grabbing right! No wonder you have seen and heard about this ingredient everywhere. Typically, Retinol is a great ingredient for someone concerned about anti-aging or overall skin health but what happens when you can't use Retinol. Let's take a look at the benefits of Retinol as well as some alternatives.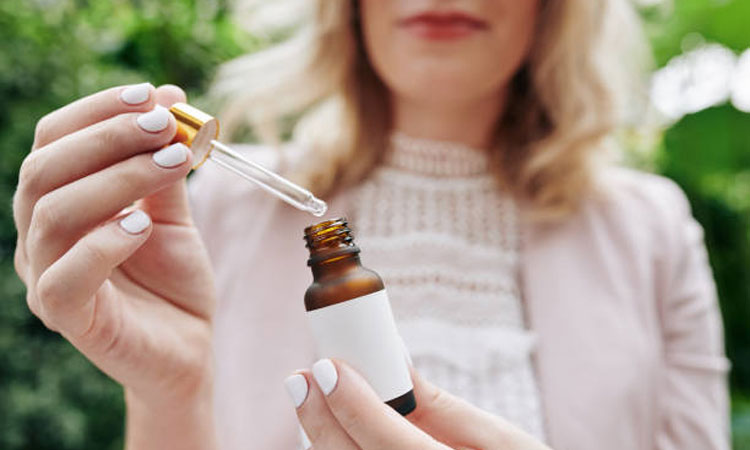 What are the benefits of Retinol, and how does it improve skin?
Retinol is used in many skincare brands worldwide, while Retin-A is usually prescribed for a multitude of skin conditions and can generally be considered stronger than Retinol. Our bodies depend on us to supply vitamin A through topical skin care or supplements. Retinol is synthetically derived from Vitamin A. Most consumers describe plumping and a decrease in wrinkles as a benefit to Retinol use. This occurs when free radicals are neutralized and in return collagen production and elastin are boosted. Retinol can act as an exfoliating agent to remove dead skin, which sometimes when combined with Vitamin C, Benzoyl, or AHA's BHA's can make the skin too sensitive. You may want to consider a Retinol alternative if you are having too much sensitivity or skin irritation to Retinol.
Contraindications to Retinol can include:
Pregnancy
Facial Waxing
Rosacea
Hypersensitivity
Sun Exposure
What Are The Side Effects Of Retinol?
Despite the anti-aging benefits of retinol on the skin, those with certain skin types will not be able to tolerate it. As mentioned earlier, the use of retinol may have discomforting effects including peeling, dry skin, tightness, and redness. Also, avoiding direct sunlight is recommended because it can increase sensitivity to the sun.
Should I be using Retinol? And if so, how often?
If your skin reacts well to retinol and you are seeing improvement in skin tone and texture without noticeable flaking or peeling you can continue use. If you notice irritation, it doesn't necessarily mean you can't use Retinol. You should first decrease the number of times you are using it throughout the day or week. You can also limit the amount you are using in a single use and even try adding a buffer cream or moisturizing serum. Typically, the best way to get great results is to slowly incorporate it into your skin care routine. If you can't find a perfect balance it may be time to look for a retinol alternative. It is suggested to discontinue use of both topical and oral forms of Retinol while pregnant. If you find yourself loving your results of Retinol but are looking into a safer option using natural botanicals during pregnancy, or less harsh options for your sensitive skin, these retinol alternatives may be best for you.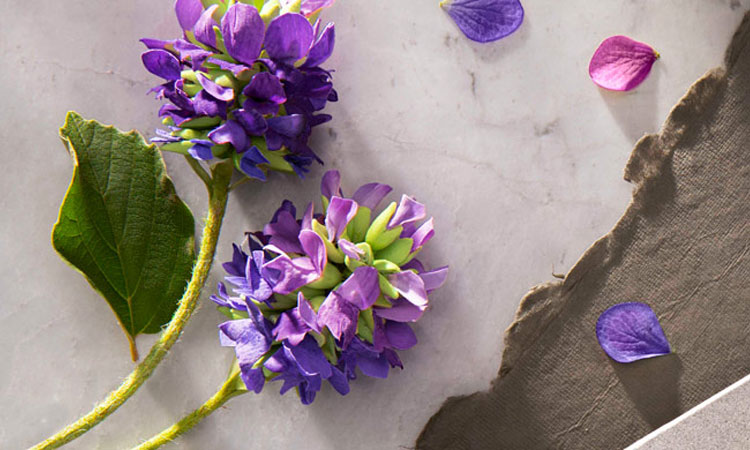 Natural Retinol Alternatives
There are quite a few options when it comes to retinol alternatives, here we will talk about a few. More and more skincare brands are adding natural alternatives to retinol in their product lines. The first is Eminence skincare line known for its organic products since 1958. One product in particular that they brand as a Retinol alternative is Bamboo Firming Fluid. Bamboo Firming Fluid impersonates retinol without the harsh side effects. This alternative comes from Tara Tree Extract as well as Chicory Root to increase collagen synthesis helping firm up skin and reducing signs of aging.
Another skin care company that uses natural and organic ingredients is Seattle based company Herbivore Botanicals. Known for using pure active ingredients with no fillers. Their Bakuchiol serum is highly rated with most customers noting retinol results with no harsh side effects. Those with sensitive skin types looking for retinol alternatives may find that Bakuchiol retinol alternative is less irritating, and may carry a lower risk of side effects like redness or flaking. Bakuchiol is known as nature's retinol and is a botanical extract derived from the Ayurvedic Babchi plant which helps smooth fine lines, in addition to the PHA (Poly-Hydroxy-Acids) a gentle exfoliator this product may be the perfect natural alternative to Retinol. This antioxidant-rich ingredient has the same benefits in collagen-growth and cell turnover, similar to synthetic retinol without any skin irritation. It also contains anti-inflammatory and ant-bacterial properties and is known to boost collagen production and improve skin texture and tone to minimize the appearance of premature aging.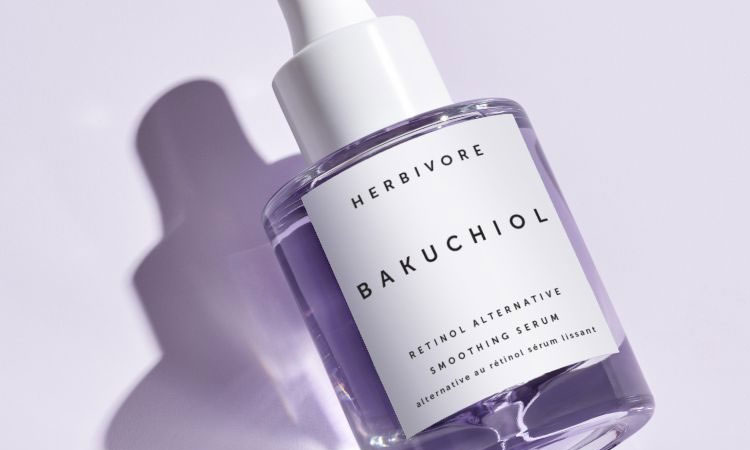 On the anti-aging front, one of Retinol's biggest benefits is its ability to minimize the look of dark spots and plump the skin. It's difficult to find retinol alternatives that can do both of those things well like synthetic retinol, however with the help of Vitamin C and Hyaluronic Acid, your skin can appear plumped with hydration and defended for healthy skin. Antioxidant Vitamin C is a free-radical fighter that can help protect the skin's surface from environmental aggressors as well as smooth out the look of wrinkles in the process. Super-hydrating Hyaluronic Acid — which can hold 1000x its weight in water — provides immediate plumping when applied to the skin, which makes wrinkles and fine lines even less noticeable.
Amino acids, known as peptides, help to address the issue of premature aging by stimulating collagen and reducing the appearance of lines. Amino acids have also been found to accelerate the skin's healing process, which is useful if you suffer from breakouts, or experience sore, cracked skin. Peptides also promote cellular turnover, which over time can help to reduce scars and stretch marks.
Niacinamide is a form of vitamin B-3 and is more tolerable than retinol. It helps build keratin that keeps skin firm and healthy. It improves the skin's lipid barrier to optimize moisture retention and regulate oil production. Niacinamide also minimizes pore size to smooth out uneven texture and minimizes the appearance of fine lines.
Rosehip is another retinol alternative that one might consider, however, the results aren't as dramatic or quick as traditional retinol, but it doesn't result in dry skin or compromise the skin barrier. It contains vitamins C, E, and A and reduces hyperpigmentation to brighten skin, minimize dark spots, and smoothes out fine lines and wrinkles.
Should I Switch To A Natural Retinol Alternative?
I know what you're thinking, do these products work as well as Retinol? Here's the skinny, if Retinol is working for your skin and you aren't experiencing any side effects, stick with what works for you. Judging by the reviews for retinol alternative products I would say the results don't lie. Many people have seen similar results with both the Bamboo Firming Fluid, as well as the Bakuchiol serum. Whenever it come's to our skin we have to decide what is working for our individual bodies, and that may not be the same as what is working for our friends.

Recent Posts
Have you ever wondered what age spots are and why they appear? Age spots, which may be either brow …

Are you a green tea lover? People drink green tea on the daily basis for many reasons, including …

The internet is abuzz with the latest skincare trend: skin cycling. If you're not familiar, skin …