What is cryotherapy?
It may not sound comfortable to freeze your face, but that's what a cryotherapy facial does, and we love it. A machine-operated device pumps liquid nitrogen onto your face during the cryotherapy facial. Fifteen minutes of clear skin in just one quick session, this facial works to brighten skin, tighten pores and even reduce the appearance of fine lines or age spots.
Who should get cryotherapy?
The beauty of cryotherapy facials is that they provide an alternative to peels and microdermabrasion. Unlike specific treatments, you won't see any redness or raw skin following your treatment; the only thing left behind is beautifully refreshed cells. Is there anything better than feeling energized after just one facial session? We don't know what it could be because we've tried them all, including asking friends who have had similar experiences before and giving their opinion on whether this particular type of procedure works best for everyone based on just one visit. If you're pregnant, it's best to check in with your doctor before getting a cryotherapy facial because cryotherapy facials are a cosmetic procedure; they're not covered by insurance. In addition, the price ranges depending on where you have one done. Typically, cryotherapy facials start at around $50 and can go to $300. However, the facial generally is quick; some take less than 20 minutes. Also, there's no anesthesia or redness, so there's no need for downtime — you can go out immediately after.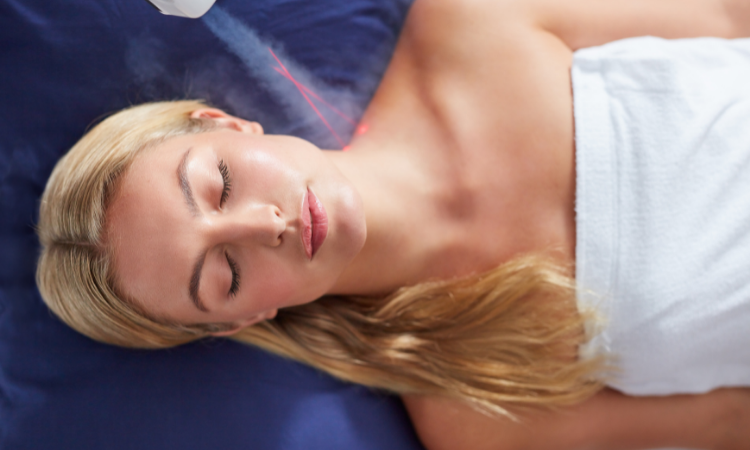 How to prepare for a cryotherapy facial
It would be best to prepare for a cryotherapy facial like any other facial.
If you get Botox or other injectables, wait at least two weeks before your cryotherapy facial.
Drink lots of water in the days leading up to your facial, so your skin is prepped and hydrated.
Avoid vigorous exfoliation and any new products that could irritate your skin.
Show up without makeup — this will cut down the overall time of the procedure.
How a cryotherapy facial works
During a cryotherapy facial, the cold causes your blood vessels to contract and your pores to tighten up, which is a similar but more intense version of what happens when you rub ice on your face. Once your skin returns to its average temperature, the blood vessels dilate quickly. The action causes an increase in the flow of blood and oxygen to the face, making your skin glowy and more vibrant, and may also cause your lips to look plumper. However, blood and oxygen rush can also make a face look slightly swollen. Cryotherapy may have health benefits for people with skin conditions. For example, one study showed that whole-body cryotherapy could help reduce atopic dermatitis symptoms. In addition, some research supports the idea that freezing temperatures can reduce sebum production, reducing acne. Cryotherapy facials are mainly for the face and, in some cases, the neck or décolletage. However, healthcare providers sometimes use this technique on other body areas. Cryotherapy has been used for centuries to help relieve pain and heal injuries. It's currently being studied as a treatment option against Alzheimer's disease, cancer cells (including those that cause arthritis), and depression.
When you show up for your appointment, the practitioner will go through several steps to prepare you for your cryotherapy facial. The procedure generally goes as follows:
Your face will be thoroughly clean and dry. Some providers like to steam your face or do a gentle massage before the cold part begins.
They'll ask you to remove any jewelry and give you goggles or glasses to wear.
You'll soon feel liquid nitrogen hitting your face from a hose. It'll feel cold, almost like sticking your face in a freezer, but it shouldn't be unbearable.
The hose will cover your face for about 3 minutes. Some people find the sensation very calming.
The esthetician will then apply a moisturizer or serum on your face and can also perform a second facial.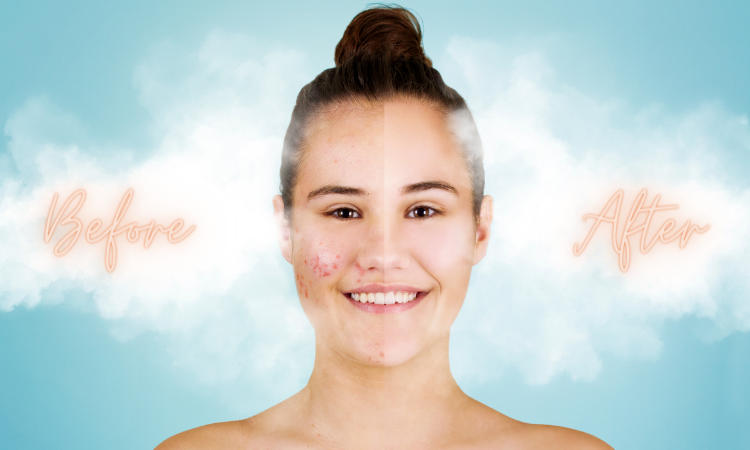 What are the risks of cryotherapy facials?
Though cryotherapy facials are generally considered safe, there are risks and possible side effects.
Risks: General risks for cryotherapy facials include skin discoloration for up to 1 year or permanently. The risk is increased for people with darker skin types and certain skin conditions.
Ensure you are in a well-ventilated room because nitrogen can cause an oxygen deficiency in an enclosed space.
Since the vapor is extremely cold, usually between -200°F (-129°C) and -300°F (-184°C), you are at risk for an ice burn, or frostbite, though this is a rare side effect and only common in malpractice.
You could temporarily feel numbness or tingling on your face.
Some people experience skin discoloration, which can be temporary or permanent.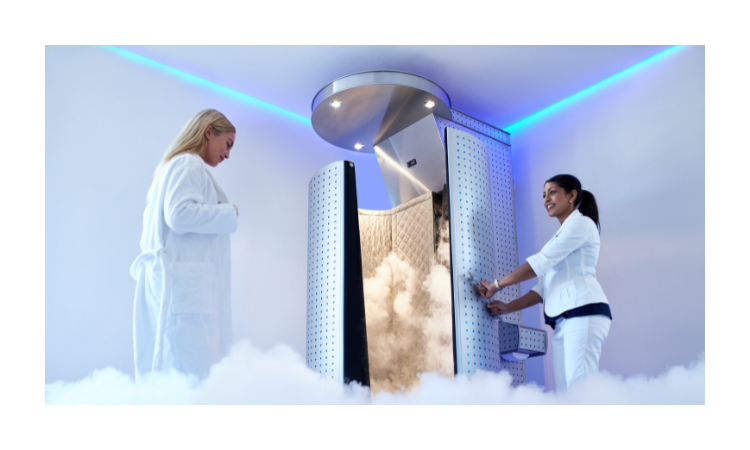 Cryotherapy facial aftercare
Cryotherapy facials are a quick and easy way to give your skin the ultimate in-office treatment. You can continue with what's essential while getting that glowy look after being outside on a frigid day with little downtime. The results will be similar at first but should last longer if done more frequently--someone may only need one every three weeks or so because they're not looking for long term changes right away; however, those who want their faces temporarily smoother might prefer going weekly instead of Biweekly (every two weeks).
We recommend these products safe for skin aftercare:
Where to get a cryotherapy facial
It would be best to always visit an esthetician before booking your cryotherapy facial. Make sure they're licensed and the space looks inviting, then check out some photos of their client's results on social media. Suppose you want a specific treatment like microdermabrasion. In that case, they'll know what to do without hesitation because they specialize in professional treatments while still making sure that clients feel comfortable during each appointment by considering skin type/tone when making recommendations.
Recent Posts
Have you ever wondered what age spots are and why they appear? Age spots, which may be either br …

Are you a green tea lover? People drink green tea on the daily basis for many reasons, including …

The internet is abuzz with the latest skincare trend: skin cycling. If you're not familiar, skin …