Many people are talking about new complexion launches lately—and the enzymes used in skincare seem to be on everyone's mind. What exactly is an enzyme? And should we all take advantage of this powerful, natural ingredient for our skincare needs? Enzymes act as catalysts that help speed up our body's reaction when it comes time to do their work (such as digestion or metabolism). Depending on their assigned task, there can be different types: amino acid-based ones will digest food, while another might break down toxins into harmless byproducts, so they no longer harm cells. Regardless of the function, as it turns out, fruit enzymes have many benefits.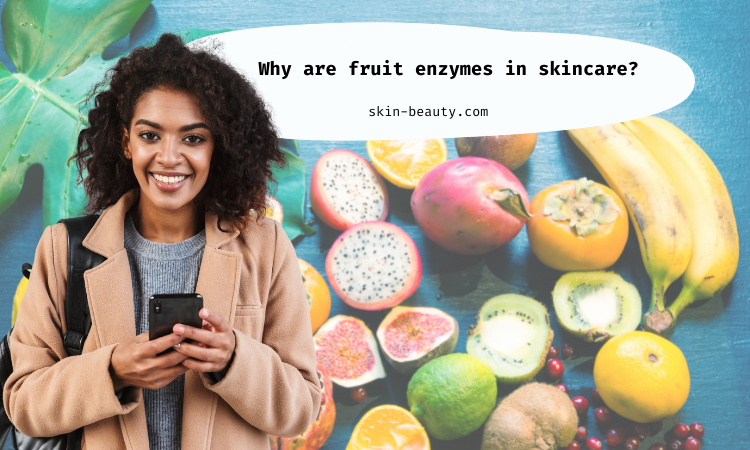 Why are fruit enzymes in skincare?
Enzymes are a natural way to slough off dead skin cells, which can lead us towards smoother and softer appearances. Most enzymes used in skincare products come from fruits like papaya or pineapple; they're called proteolytic because their job is to break down proteins. For example: have you ever felt your mouth get funny after eating one too many pineapple slices? That's an indication there may be some acids present in our taste buds. This is because the enzymes break down the flesh in your mouth; that's how powerful they can be.
What skin type benefits from fruit enzymes?
Enzymes may be more gentle than most other products, but they still require care and attention. Introduce them slowly over time so as not to irritate your skin or cause any sensitivities - we recommend using this product twice per week and then building up towards daily use if desired (though proceed with caution). As a general rule of thumb, when it comes down to how many enzymes should go into the routine: follow what's on their label. Of course, it varies with sensitive skin, but you can use enzymes every two to three days. After that, it depends on your skin goals and if you're using any other exfoliants with enzymes. For example, you're most likely not using any other exfoliants on your body for a body scrub, so it's excellent to use weekly for the softest skin.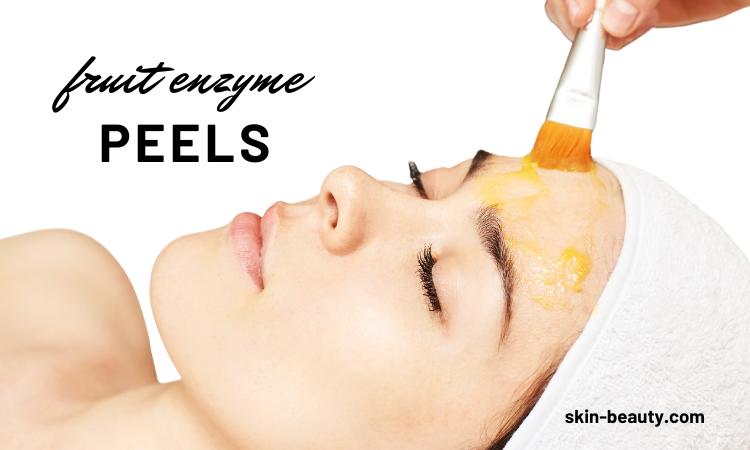 Are there side effects to using fruit enzyme peels?
The difference between an enzyme peel and other chemical treatments is the level of gentleness. It won't cause as much irritation on your skin but still provides excellent results without having any adverse side effects like those associated with alpha or beta hydroxy acids, which can be harsh to our sensitive types. If you're looking to make your skin look younger and more vibrant, a chemical peel may be the perfect option for improving signs of aging, such as wrinkles. However, if deep scarring or other issues with imperfections is present in more significant quantities than milder blemishes, then enzymes might better serve what needs fixing first; they'll still get done their job, but it will likely take longer since there's no quick fix like we have with some types of treatments that only require one session (such as energy peels). It's also essential to confirm that you're not allergic to any of the ingredients before your enzyme peel—because an allergic reaction certainly wouldn't be the optimum result. Enzyme peels can also exacerbate acne, dermatitis, or herpes outbreaks, so it's good to consult a professional before making any decisions.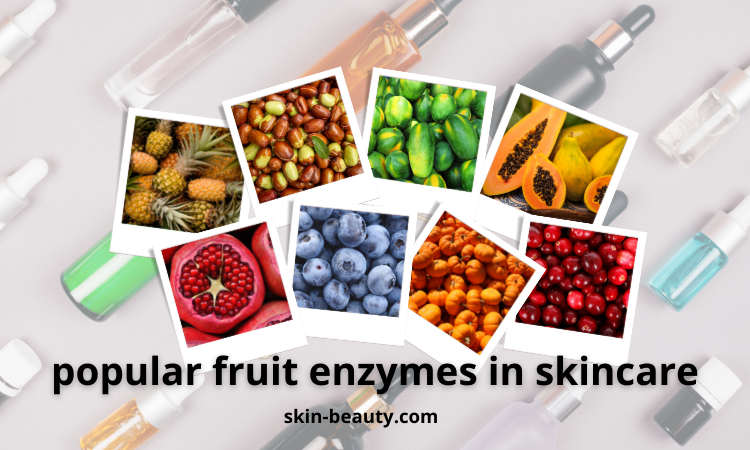 What are the best skincare products with fruit enzymes?
We have made a list of our favorite effective skincare products with quality ingredients and fruit enzymes!
Recent Posts
Have you ever wondered what age spots are and why they appear? Age spots, which may be either brow …

Are you a green tea lover? People drink green tea on the daily basis for many reasons, including …

The internet is abuzz with the latest skincare trend: skin cycling. If you're not familiar, skin …