If you're a teenager, you know that your skin is going through a lot of changes. Hormones are raging, and your skin is adjusting to all the new changes. Acne is one of the most common skincare problems during the teenage years. It is caused by overactive oil glands in the skin and a buildup of oil, dead skin cells, and bacteria. In addition, excessive buildup of oil and sweat traps dirt and remnants of makeup within your skin cells resulting in breakouts. During puberty, hormones stimulate the oil glands, causing excess production of oil in the skin. Because of this, it can be tough to keep your skin looking its best during these years, but it's not impossible! Here are some tips for the best teenage skincare routine that will help you keep your skin looking healthy and beautiful.
Having a good skincare routine is the start of achieving clearer and healthier skin. It can be achieved in several simple steps.
Step 1: Cleanse
Washing your face regularly is probably one of the most important steps in a skincare regimen. Your skin is exposed to so many impurities throughout the day. On top of the overactive oil glands, sweat, dirt, and makeup add to the list of surface impurities that can clog the pores. Cleanse your face in the morning and before bed. Also, choose the correct facial cleanser for your skin type for optimal health.
For oily skin: Look for an oil-control face wash, ones that contain charcoal are highly effective.
Dry Skin: Find a cleanser that removes grime and skin flaws without stripping the skin of its natural oils. A soap-free, hydrating face wash is ideally the best choice (especially those that contain glycerin or essential oils).
Sensitive Skin: Obtain a thick, creamy foam with soothing ingredients such as aloe vera, willow bark, and witch hazel.
Normal Skin: With this skin type, you can most likely get away with any face wash, as long as it does not contain harmful chemicals! Try to find potent yet non-drying cleansers that include:
Anti-aging
Toning
Hydrating
Combination skin: Look for a formula that balances a deep cleaning while providing hydration for teen skin. An ideal face wash for combination skin protects the skin's lipid barrier to keep the skin hydrated.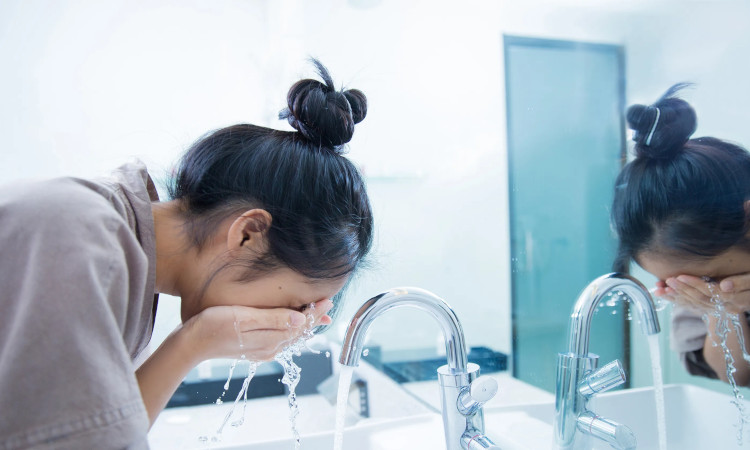 Step 2: Exfoliate
Exfoliating the skin helps remove the buildup of dead skin cells that may clog pores. There are two different methods of exfoliating: mechanical and chemical. Mechanical exfoliating uses a tool like a cleanser brush or exfoliants that contain gritty/sandy particles that will aid in the removal of dead skin cells. Chemical exfoliation is achieved using various acids or enzymes such as glycolic and salicylic acid. They work by loosening the bonds between cells to slough off the dead skin. Since exfoliating can be harsh on the skin, it should be done once or twice a week, depending on how much your skin can tolerate it. Like a cleanser, choose one appropriate for your skin type.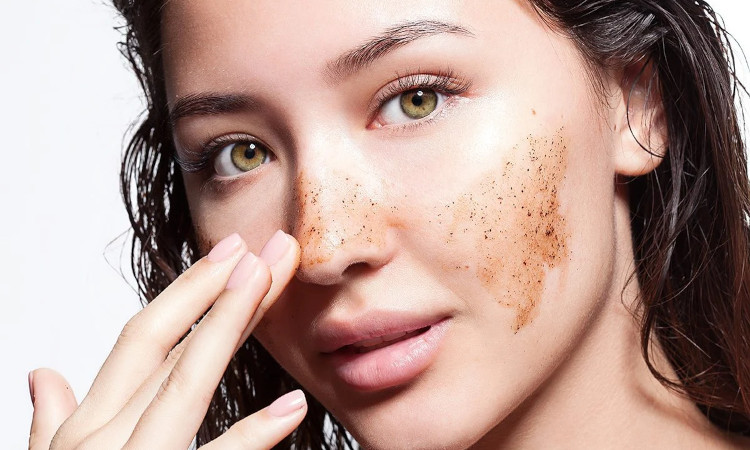 Step 3: Moisturize
You may think oily skin may not need a moisturizer, but according to dermatologists, moisturizing helps oily skin self-regulate. The more moisture you give skin, the less it makes on its own, resulting in less sebum production. Using oil-free and non-comedogenic lotions or creams are the best options. Also, ingredients such as ceramides and niacinamide strengthen and repairs the skin's barrier function.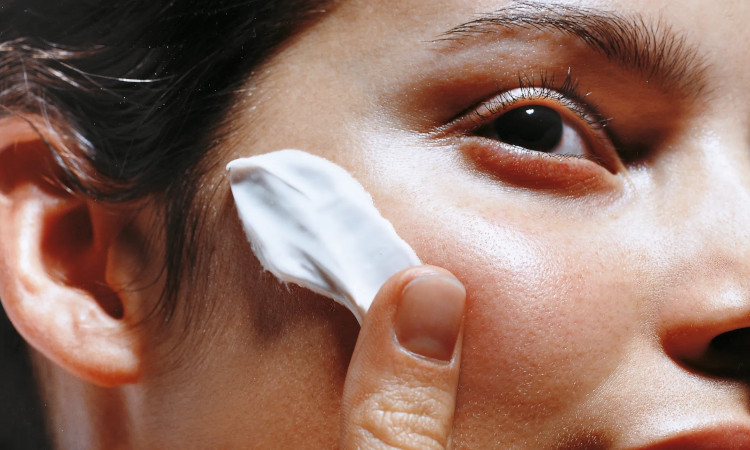 Don't know what to buy? Save yourself some time by buying a kit like MD FORMULATIONS Teen Anti-Acne Solution Kit. It will have everything you need from cleanser, treatments, moisturizer, and sun protection all in one kit.
MD FORMULATIONS Teen Anti-Acne Solution Kit Contains:
MD FormulationsFacial Cleanser Oily and problem-prone skin (2 oz) -purify and deep cleans to eliminate daily oil, makeup, residue, and clogging dead skin cells.
MD Formulations Glycare Acne Ge (2.5 oz) - targets acne-causing bacteria while clearing pores of excess oil and clogging dead skin cells.
MD FORMULATIONS Advanced Hydrating Complex Gel (0.5 oz) - moisturizer for oily skin types. Weightless formula restores skin's natural moisture levels to help prevent skin dehydration.
MD FORMULATIONS Total Protector 30 (0.3 oz) - protects skin from harmful UVB and UVA rays.
Recent Posts
Have you ever wondered what age spots are and why they appear? Age spots, which may be either brow …

Are you a green tea lover? People drink green tea on the daily basis for many reasons, including …

The internet is abuzz with the latest skincare trend: skin cycling. If you're not familiar, skin …